Bodyscape Health Club
OUR STATE-OF-THE-ART GYM, WITH OVER 70 PIECES OF EQUIPMENT. OVER 70 FREE SPECIALIST CLASSES PER WEEK.
Home to a 20m swimming pool with a sauna, and steam room. Bodyscape also features a Café bar serving specialty coffees, tea and a selection of sweet treats.
Prime Location and Free Parking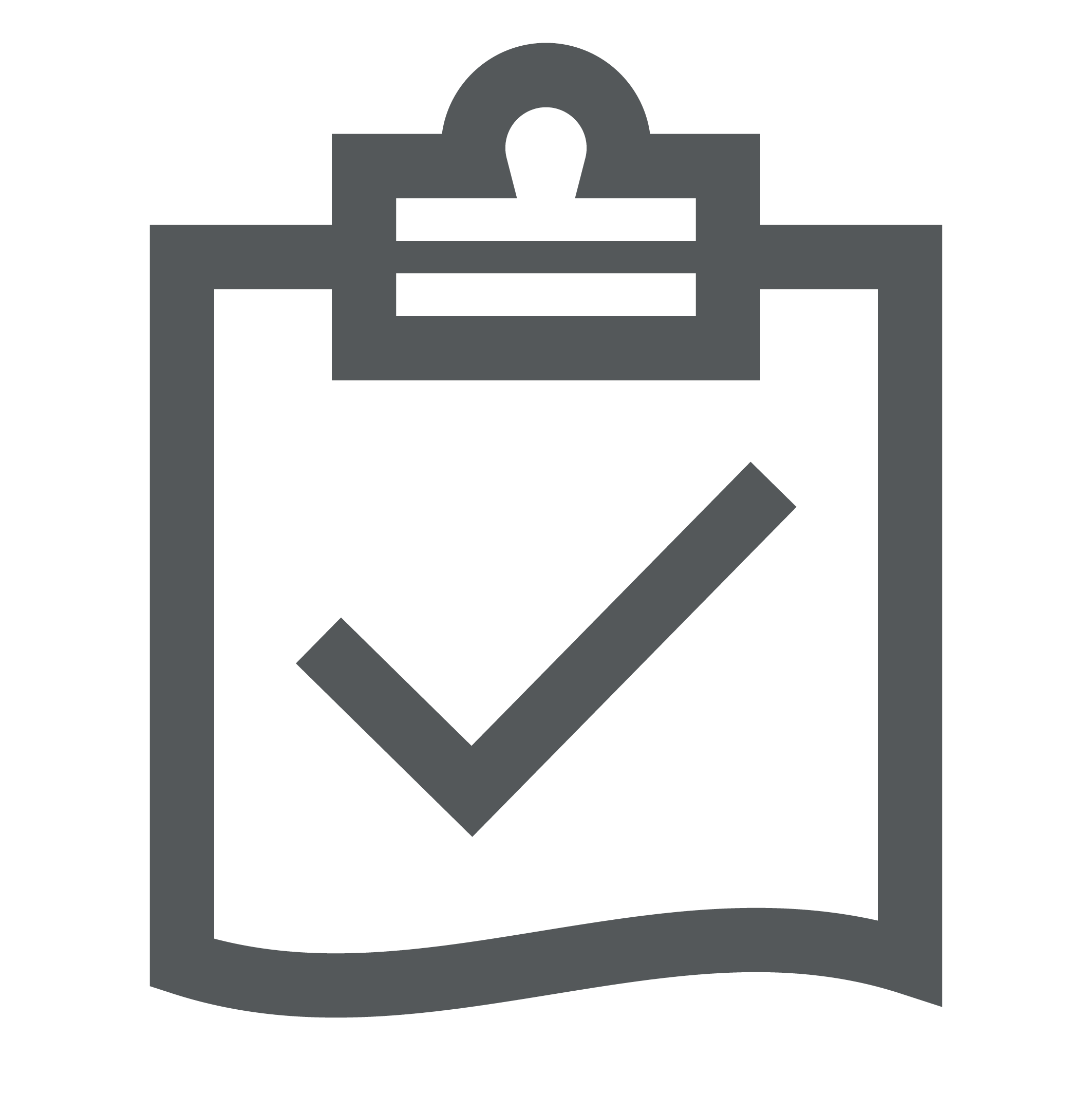 Free Access for Hotel Guests

State of the Art Equipment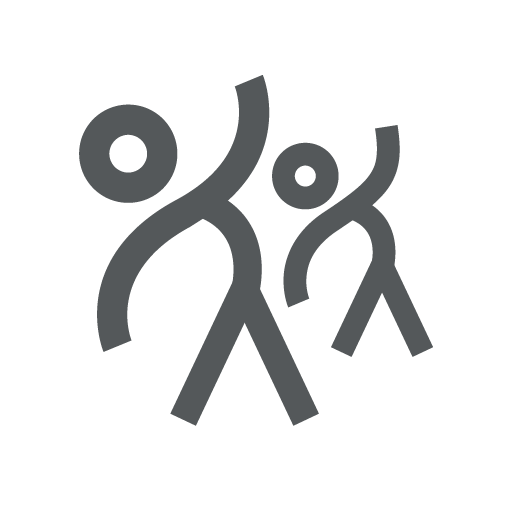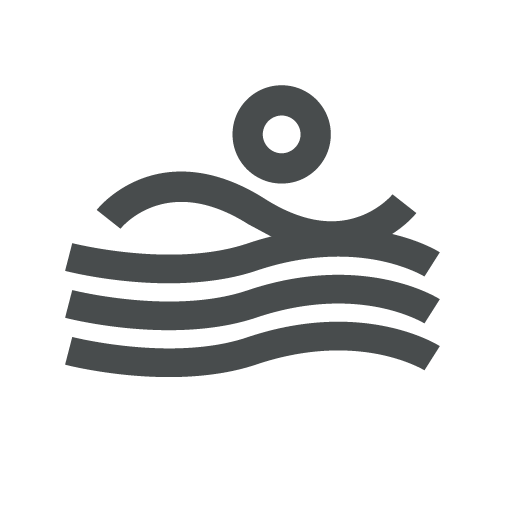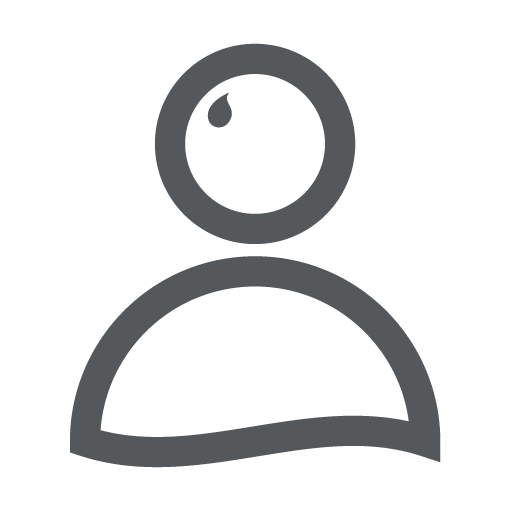 Post-Workout Recovery Facilities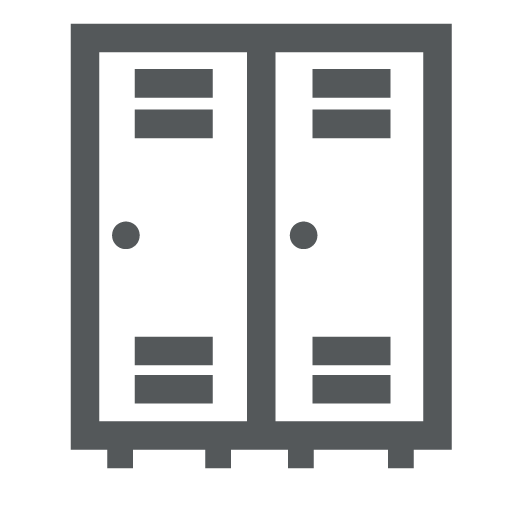 Dedicated Changing Rooms and Locker Areas
STRENGTH AND CONDITIONING
Bodyscape Health Club features a state-of-the-art gym with over 70 pieces of professional grade equipment, suitable for all levels of training from beginner to experienced. Our Strength and Conditioning area provides three zones for training: Free Weights, impulse plate loaded equipment and matrix versa cable loaded machines.
Matrix Versa functional trainer
Matrix Versa leg extension / curl
Matrix Versa multi press
Matrix Versa leg press / calf
Matrix Versa lat pull/ seated row
Matrix Versa bicep / tricep
Matrix Versa adductor / abductor
Impulse plate loaded lat pull
Impulse plate loaded shoulder press
Impulse ham glute machine
Impulse leg press
Barbell set 10-30kg & olympic bars
1-10kg vertical dumbbell rack & 2KG-50kg dumbbell rack
3 indigo performance half rack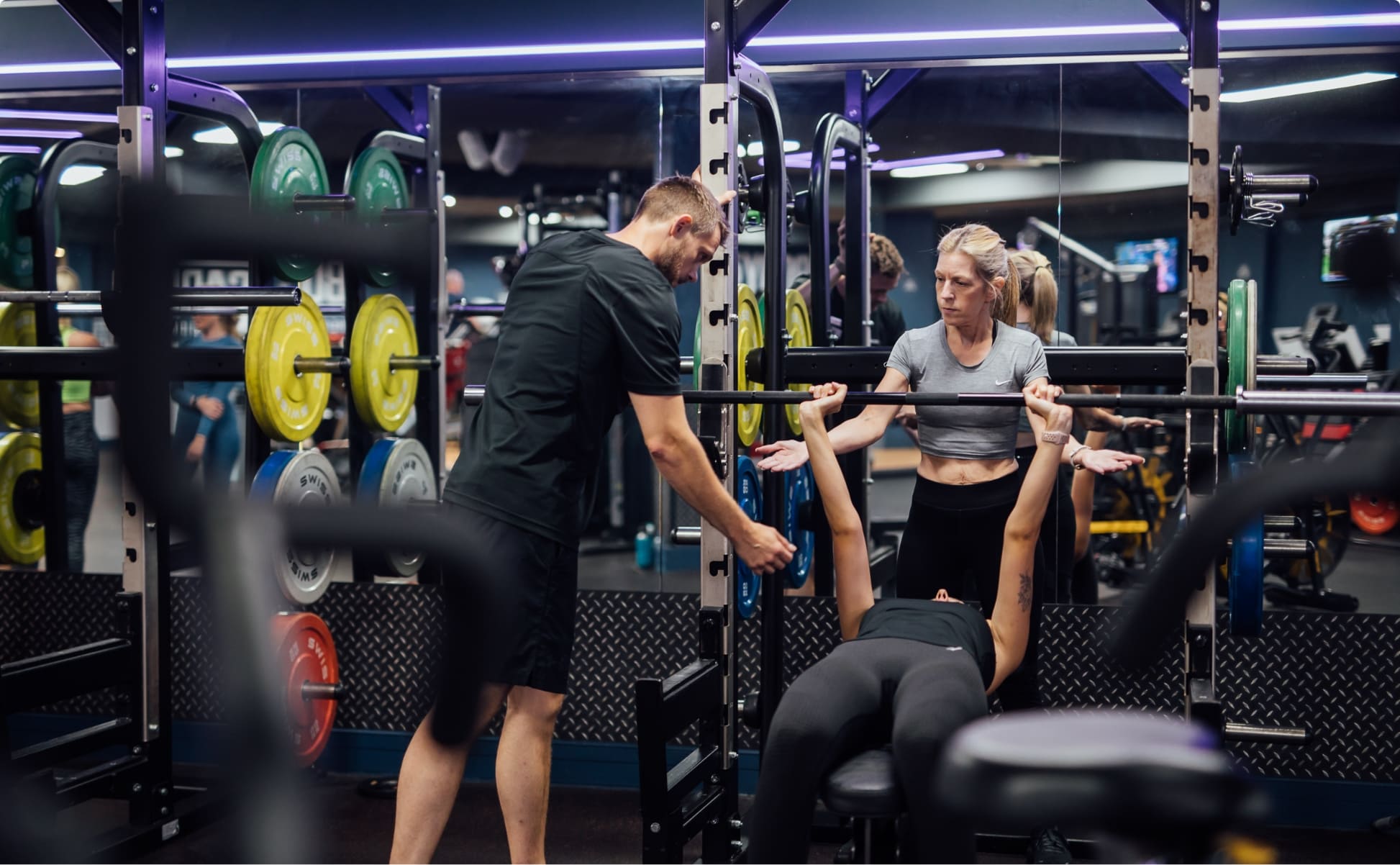 HITT ZONE
Our dedicated zone for High Intensity Interval Training will get your heart rate going quick and work up a sweat fast. HIIT is a workout that consists of short periods of intense exercise followed with short periods of recovery. It's a great way to increase both your strength and fitness. Fast paced to burn some serious calories in a shorter time.
Jacob's ladder
2 concept 2 rowers
2 concept ski erg
2 Renegade air bikes
Medicine balls
Kettlebells
3 in 1 plyo box
Bosu balls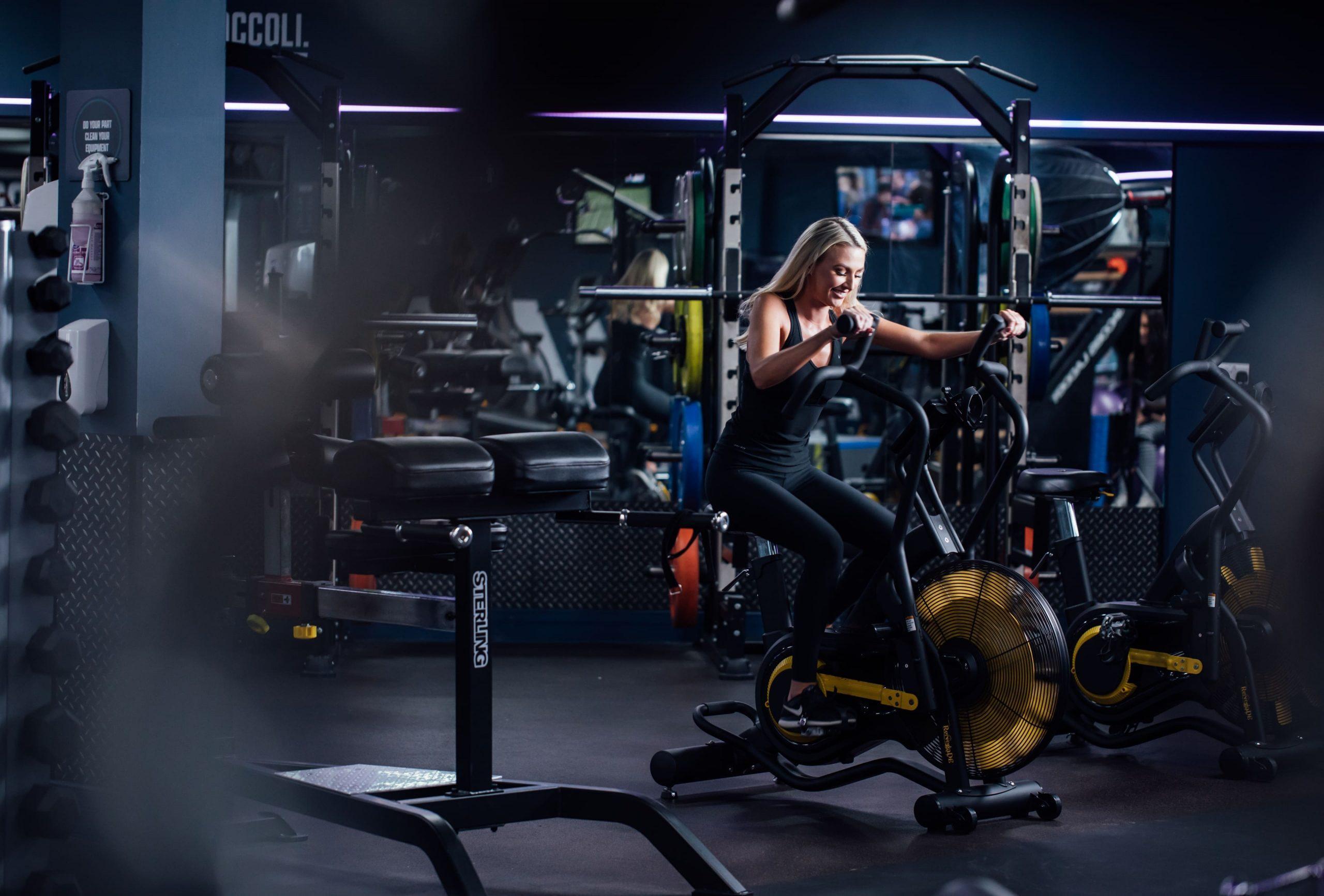 CARDIO
Cardiovascular training is a great way to improve your overall health and fitness. Our extensive range of all new Matrix cardio equipment is state of the art and provides digital monitors to track your heart rate and performance, so whether looking for a high intensity workout or a sustained period to get your heart and lungs pumping, you will be spoilt for choice.
8 Matrix T3X treadmill
6 Matrix E1X crosstainer
4 Matrix U1X upright cycle
2 Matrix R1X recumbent cycle
Matrix C3x climbmill
2 Concept 2 rower
Free standing punch bag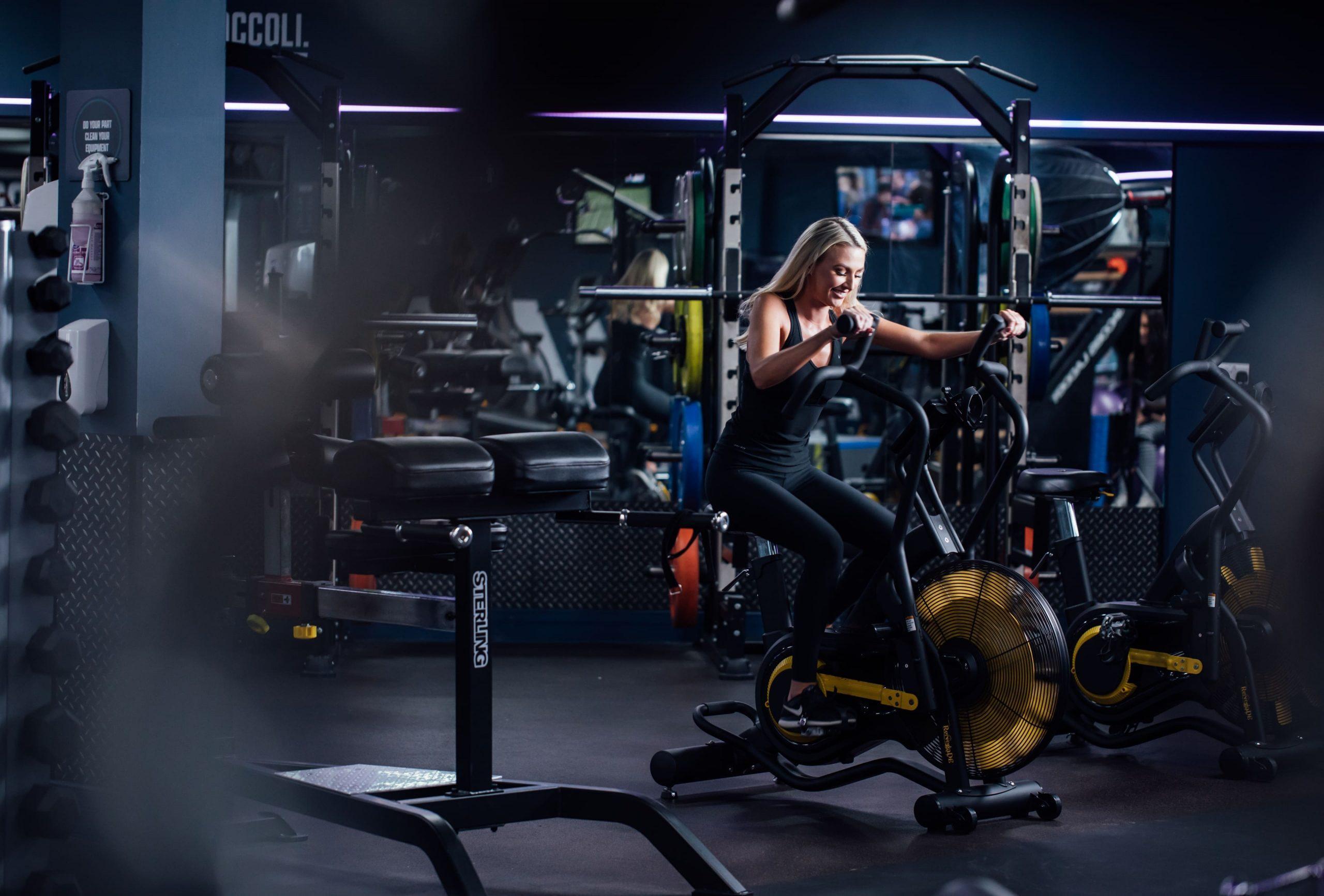 ADVANCE BOOKING IS ESSENTIAL
HOTEL GYM CLASSES
Bodyscape Health Club offers a range of over 70 group exercise classes per week including the world renowned Les Mills. www.bodyscapebelfast.com/classes/
Bodypump
Using light to moderate weights with lots of repetition, Bodypump gives you a total body workout. Instructors will coach you through the scientifically backed moves and techniques pumping out encouragement, motivation, and great music – helping you achieve much more than on your own!
Body Combat
Body combat is a high-energy martial arts inspired workout that is totally non-contact. No experience needed. Learn moves from Karate, Taekwondo, Boxing, Muay Thai, Capoeira and Kung Fu. Release stress, have a blast and feel like a champ. Bring your best fighter attitude and leave inhibitions at the door.
Body Balance
Ideal for anyone and everyone, Bodybalance is the yoga-based class that will improve your mind, your body, and your life. During Bodybalance an inspired soundtrack plays as you bend and stretch through a series of simple yoga moves and embrace elements of Tai Chi and Pilates.
Body Box
Bodybox is a high intensity interval training class. Based around boxing but without the physical contact this is a fun filled, heart pumping class suitable for all. The tunes will be banging and the sweat dripping after this one.
HIIT Workshop
Our 30-minute HIIT classes. You won't be bored when you do HIIT training. These workouts get your heart rate up, help shred bodyfat while strengthens your muscles at the same time.
Strength Workshop
30 minutes of strength training. Using weightlifting, lift to increase your confidence, strength and power to become a better stronger you.
Core Workshop
30 minutes core and abdominal training. A class designed to target the area we all love to hate. Whether your goal is a 6 pack or flat stomach.... crunch, twist and plank your way to the abs you've always wanted. Are you ready to put your core to the test?
Spin
Clear your mind and get your blood pumping in our fun, high energy spin class. Ride the flats, pump your way up hills and through leafy forests led by a certified instructor motivated by great music. Spin class is perfect for all fitness levels as you control the resistance and pedal speed, creating just the right intensity to suit your needs.
HITT
Our popular 30-minute HIIT classes are designed to get your heart rate up, help shred body fat and strengthen your muscles at the same time. Great for those looking top results who are short on time.
Circuits
Circuits is a fast paced class where you work your way around different exercise stations performing each exercise as many times as you can within a set amount of time. This fun, high energy workout challenges your muscular strength and endurance and shreds fat!
Yoga
Our popular yoga class practices foundational yoga postures designed to strengthen and align your body while improving balance, flexibility and inner calm. You can expect an emphasis on simplicity, breathing techniques and meditation. Classes are suitable for beginner yoga as well as seasoned pros.
Pilates
Our pilates class is a full body, low impact workout that will improve your posture, balance and core strength. We focus on your deep stabiliser muscles to strengthen your spine, pelvis and core, effectively building your endurance and muscle tone.
LBT
LBT or Legs, bums & tums class is a full body aerobic workout designed to tone up your thighs, bum and stomach. Ideal if you want to lose weight, improve muscle tone and overall fitness. Perfect to join with friends to brighten your day.
Aqua Fit
This invigorating aqua fit class takes place in our 20m pool. Geared to gently improve cardio conditioning, muscular strength and endurance using buoyancy and the resistance of the water giving you a safe, effective and fun workout! It also allows your body a break from "impact" on the body without pounding your joints, ligaments, and tendons.
20 20 20
The 20/20/20 class is designed to give you the ultimate challenge and total body workout. Sweat through 20 minutes of cardio, 20 minutes of strength training, and 20 minutes of stretching and core work. A variety of equipment will be used to give you a total body workout.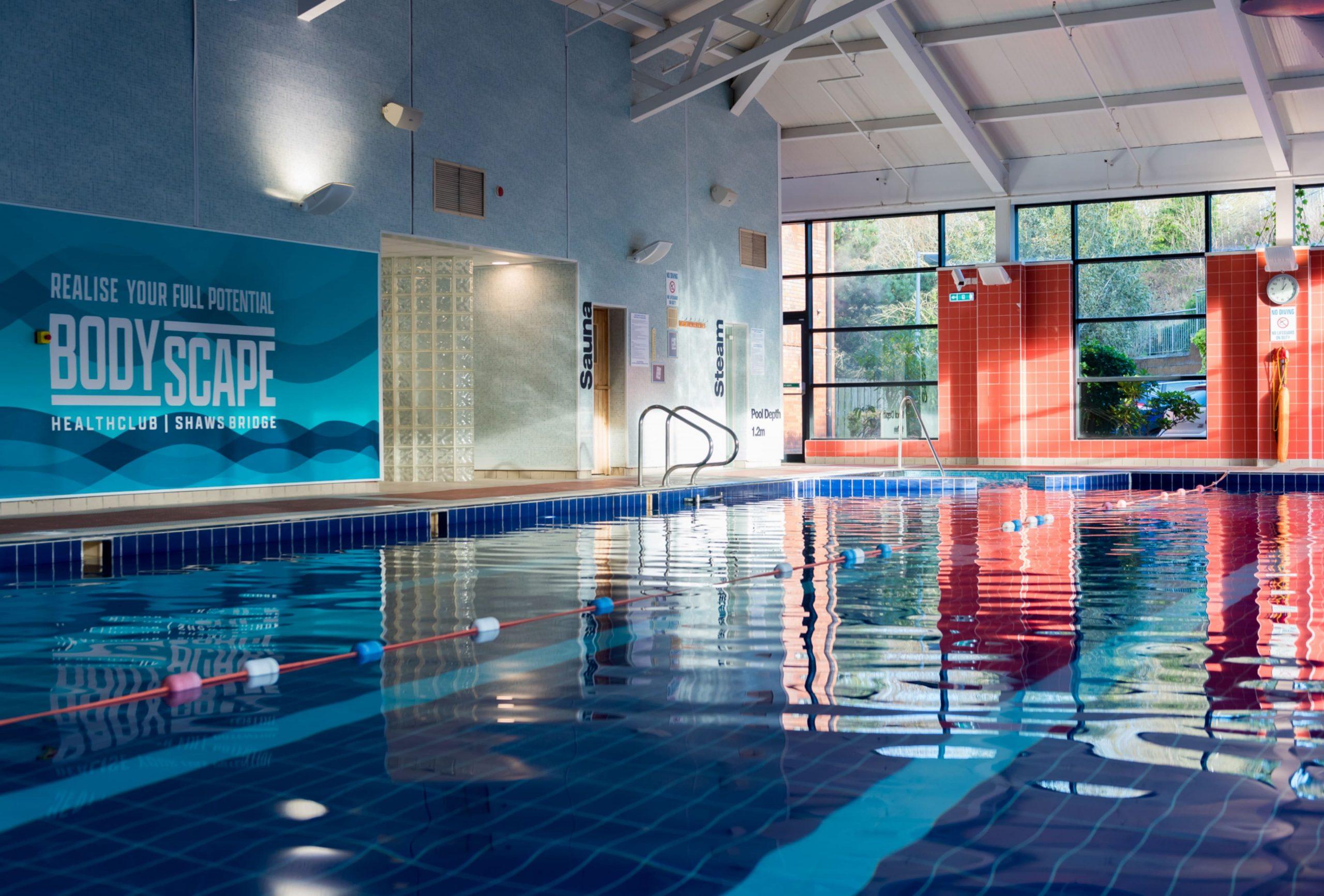 HOTEL SWIMMING POOL
Whether you are swimming to relax with the family  or continuing your training our 20-metre pool is for just you. Heated to 29 degrees and having a depth of 1.2 metres it suits all from beginners to the seasonal swimmer.
Our pool features an integrated bubble spa for a relaxing dip and adult-only lanes for a serious swim. Also you can unwind and relax in our sauna and steam room. Our pool features generous changing facilities with individual showers and lockers.'
 The only thing we ask is children under 16 are accompanied at all times throughout their visit. Parents must be in the pool along with them at a ratio of one parent for 2 children .Children 8+ must be accompanied in their own gender changing. We also offer accessible changing for families.
CYROSPA
Bodyscape Cryospa is our state of the art recovery facility. Used by elite athletes around the world including Man Utd, Man City, Wimbledon Tennis and the Qatar World Cup just to name a few.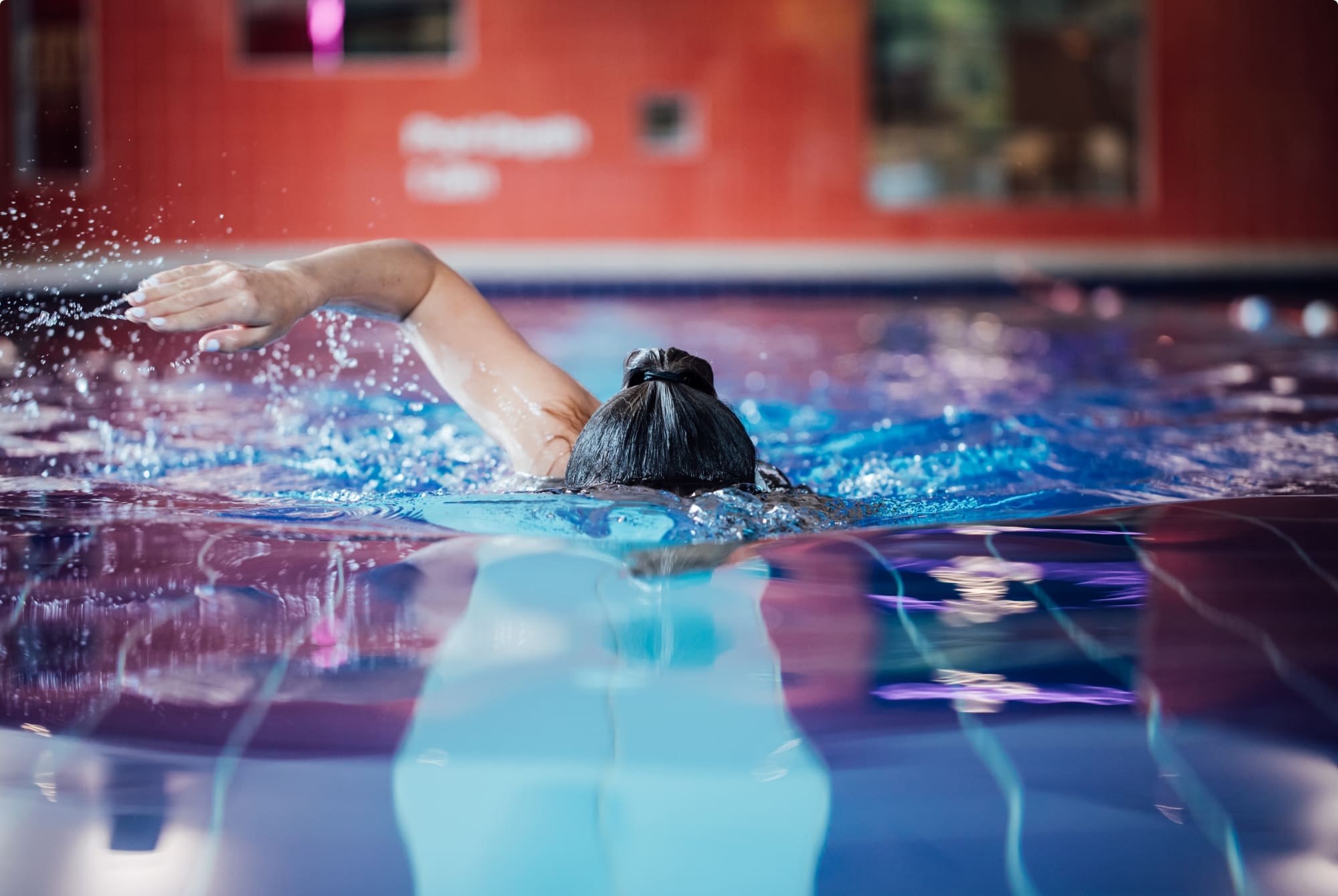 Temperature
The application of cold triggers three basic reactions: Firstly, at a cellular level, the metabolic response of the cells is reduced, so the cells need less oxygen to function and thereby suffer less hypoxic injury. Secondly, the permeability of the blood vessel walls is decreased, thus reducing the amount of fluid that accumulates in the injured area. And thirdly, the cold numbs the area to a certain degree, acting as a topical analgesic.
Salt Concentration
The salt concentration of the water has a positive impact on the healing process. Higher salt concentrations will draw away more of the fluids that accumulate around an injury. Additionally, saltwater has been found to allow injuries to heal more quickly while inhibiting the risk of infection – salt being a natural sanitizer.
Turbulence
Aeration of the water has a two-fold effect: It increases the dissolved oxygen level of the water and the turbulence subjects the soft tissues to a massaging action.It is thought that the increased oxygen level aids the healing process much as hyperbaric chambers do for humans, while the massage effect influences dispersal of fluids and ensures a penetrating cold.
Depth of water
The greater the depth of the water, the greater the physical pressure exerted on the tissues.This aids the dispersal of the accumulated fluids acting much like a compression garment.
FREQUENTLY ASKED QUESTIONS
A state-of-the-art gym, with over 70 pieces of equipment. Over 70 Free specialist classes per week including Yoga, HIIT and Les Mills Bodypump, Body balance and Bodycombat.
CONTACT BODYSCAPE
Can I use Bodyscape Health Club if I'm not staying at the Crowne Plaza Belfast?

+

Bodyscape is a private members health club which allows access to our members and hotel guests. Visitors can purchase a day pass for a cost of £15.00 which allows full access to the club and classes.

Is there a minimum age requirement for using the hotel gym facilities?

+

Users of the gym facilities must be 16+, users under 16 may use the pool but must be accompanied by an adult at all times during their visit.

Is there disability access and disabled changing rooms at Bodyscape?

+

Bodyscape offers an accessible changing area

Do you provide Gift Vouchers for Bodyscape?

+

Gift vouchers for membership packages can be purchased on via their website

What are the busiest/least busy times for using Bodyscape Health Club gym?

+

Busy periods at the club vairy weekly. Advanced booking for the swimming pool by hotel guest is essential
EXPLORE YOUR STAY FURTHER